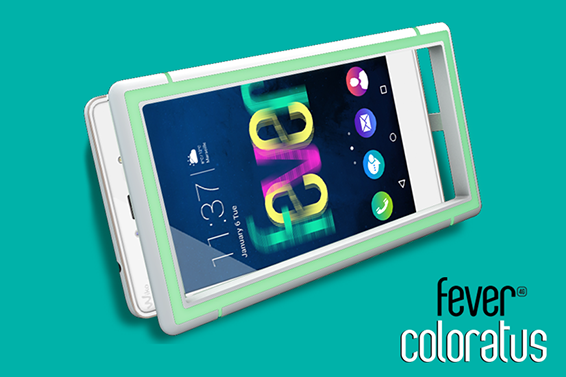 COLORATUS: enjoy the sun with WIKO!
April slumbers? Yes, but come April it's time to start getting fit for summer! Yet, it's not always possible, between work to get done, errands and daily chores. Look no further, WIKO has got you covered with a new accessory especially designed for your
WIKO FEVER
.
Let us introduce you to
COLORATUS
, the first ever cover/UV LED lamp that will grant you a thorough and effortless tan, while also protecting your FEVER from hurts and scratch in the meantime. Very easy to use, it comes with a desktop support. You'll only have to slip your smartphone into the minimal, yet edgy aluminum body of
COLORATUS
and there you are: a LED stream with tanning effect to get your skin ready for real sunbathing!
Light and thin, the
COLORATUS
lamp will easily fit in your purse and is extremely practical to carry on your travels.
Related products
Other articles in this section: